Convergence of Retail and
Digital Players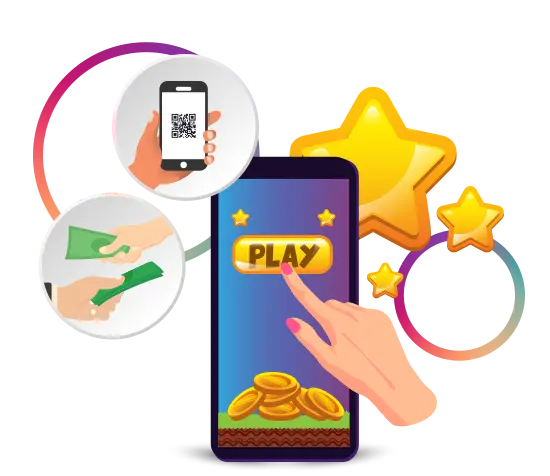 Scan-n-play is a retail lottery offering that offers easy online gameplay without the need for player registration. Utilizing Skilrock's INFINITI gaming platform, it provides a wide variety of engaging games that can be played at a variety of locations. With benefits for both players and retailers, Scan-n-play is an excellent addition to any retail gaming business. Experience the seamless and secure gameplay with Scan-n-play, built for any retail environment. Additionally, Scan-n-play offers flexible integration with games from any provider, allowing for even more diverse and exciting gaming options for players.
Business Scenarios
Betting Shops
Retail Lottery Stores
Casinos
Supermarkets
Cruise Ships
Sports Events
Mobile Kiosks
Banks & Post offices
KEY FEATURES
Certified Secure Platform
It utilizes INFINITI an omnichannel, omnigaming platform that comes with a powerful set of customizable features, multilanguage support, multiple currency support, advanced security, cashless gaming, etc.
Wide Variety of Games
It brings together popular, highly popular and engaging games for operators. This maximizes deeper engagement, offers seamless gameplay and drives sales in the long run.
Player Privacy - Stay Anonymous
Players can enjoy their favourite games without any registration. This helps them keep their privacy and enjoy their favourite games without worries.
Build Long-term Loyalty
This allows operators to capitalize on the synergies of branding, promotions, and efficiency. There is added opportunity to create meaningful and lasting connections with players.
Effectively Manage Lottery Operations
It simplifies day-to-day business operations and assists in continued growth and success. As a matter of fact, it is an excellent addition to any lottery & gaming business.
Local Games Conversion
Popular games can be converted to suit the needs of local businesses. It includes translation, associated graphics, and cultural elements that influence how the games will be perceived. .