Delivering the next-generation
retail management software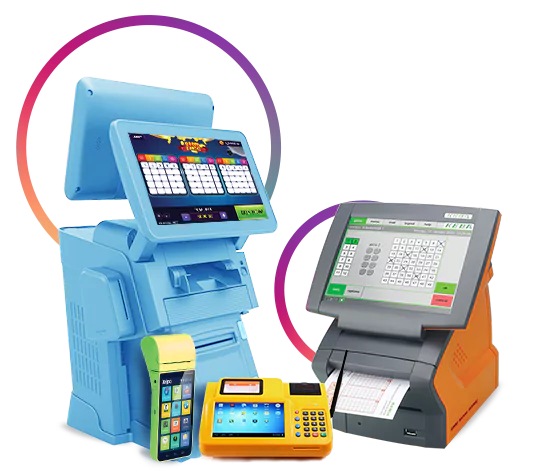 Skilrock provides innovative retail solutions to manage your entire retail lottery operations across multiple retail environments such as kiosks, betting shops, supermarkets, lottery vending machines and casinos. Our retail solutions work with any type of legacy hardware and offer compatibility with a wide variety of point-of-sale (POS) terminals, self-service video lottery terminals (VLTs), instant ticket vending machines (ITVMs), and slot machines.
With our comprehensive solution, you can ensure seamless management of your retail operations including infrastructure, inventory of consumables, cash management, and alarm notifications. Our retail lottery software is built using our 50+ years of domain knowledge and is tailor-made for both developed & emerging markets across the globe. Powered by Skilrock's INFINITI gaming platform, we offer a true omni-channel gaming experience across multiple retail touch points that allows easy integrations with multiple payment, games and data feed providers.
Key Features of our Smart Retail Lottery
Business Intelligence
It utilizes business analytics, data mining, data visualization, data tools and infrastructure, and best practices to help operators draw in new players and build engagement with current ones.
Hardware Agnostic
Our solutions can seamlessly work with diverse systems that help in easy adoption, refining processes, reducing inefficiencies and increasing productivity.
Easily Customizable
All solutions are customizable, highly flexible, customer-oriented, and focused on the needs of local players. This is crucial in a retail setting that focuses on walk-ins for generating revenues.
Channel Management
Expect a seamless and efficient management of VLTs, slot machines and iTVMs including consumable inventories, cash management, alarms and notifications.
Responsible Player Behaviour
The intelligent retail ecosystem encourages player engagement in a responsible way. This ensures added safety and an elevated fun quotient.
Exciting Content
It can be difficult to choose the best and most exciting games. We're here to help with a rich catalogue of games that are available in a variety of categories such as lotto, bingo, sports, slots, etc
Supports A Range of Devices
Consistent support for a range of devices such as retail POS, self-service terminals, handheld devices, ticket vending machines and small POS machines helps in managing your retail operations.
Back Office Management
A robust system to manage all the crucial information such as games, players, staff members, loyalty programs, sensitive information, devices, etc.
Player Account Management
Manage your entire product suite and player information - such as registration details, KYC, demographics, and much more - to enable exceptional player experiences every step of the way.
Multilingual Support
Bidding goodbye to language barriers, you can extend your reach to customers in their preferred language and boost your lottery business.
Data Analytics
Gain better operational efficiencies, make more effective business decisions and understand players' changing behaviour. This information can be used for actionable insights and spotting hidden opportunities
FAQs on our Retail Management Software
We understand that retail is still the most popular Retail remains to date dominant gaming channel, offering the core playing experience enhanced with digital era tools.
It supports different types of point-of-sale terminals (POS), instant ticket vending machines (IVTM) and slot machines.
Skilrock proud itself on its Intuitive & advanced UI which is simple to use for both players and operators. This enables a frictionless and enjoyable experience for users.
Skilrock Technologies has Gaming Laboratories International (GLI®) and iTech Lab certification. This feat was achieved after a careful & thorough process which includes software verification, source code review, and data analysis, among many others.
We are a global gaming company and hence, we work in and support a variety of languages. Please contact us for further details.
Yes, our team excels in creating on-demand solutions that meet local demands such as language, animation, etc.
The systems help retailers track stock levels, optimize replenishment, and reduce stockouts.
We support self-checkout kiosks, mobile payments, and cashier-less stores that streamline the checkout process and reduce waiting times.
Collecting and analyzing customer data can aid in gaining insights into shopping patterns, preferences, and trends, helping retailers make informed decisions. Some notable examples include offering personalized recommendations and promotions, enhancing the shopping experience and increasing player engagement.
It comes with advanced security features to enhance safety and theft prevention. They are specifically developed to.
Yes, absolutely. The INFINITI platform comes with omnichannel & omnigaming capabilities. It is already powering many successful gaming businesses around the world. Interested retailers are advised to contact us.
Our smart retail solutions are developed for exclusive gaming stores and points of sale, such as supermarkets, grocery stores, restaurants, hospitality venues, etc.