Delivering the next-generation
retail management software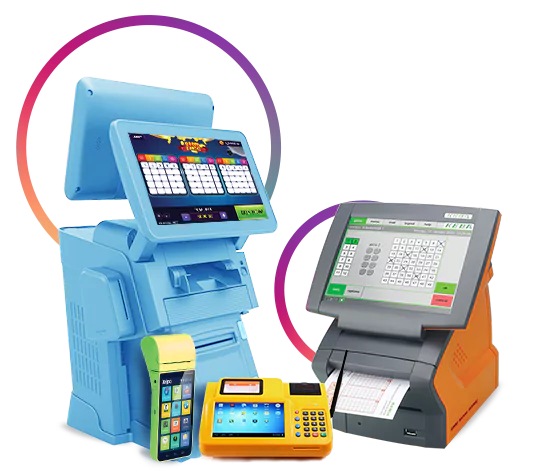 Skilrock Technologies provides a new range of Smart Retail Solutions that help retailers attract and retain players, embrace omnichannel engagement, improve sales performance, and achieve much more. With a strong technology partner like us, traditional retailers can easily keep pace with the changing customers' needs. Our solutions fit right into the forward-thinking retail strategies of ambitious operators around the globe.
KEY FEATURES
Business Intelligence
It utilizes business analytics, data mining, data visualization, data tools and infrastructure, and best practices to help operators draw in new players and build engagement with current ones.
Hardware Agnostic
It's the capability to work with diverse systems that help in easy adoption, refining processes, reducing inefficiencies and increasing productivity.
Easily Customizable
We have also championed a new dimension: individually customizable, highly flexible, customer-oriented, and region-based solutions.
Channel Management
Expect an unparalleled management experience with the infrastructure of VLTs, slot machines and iTVMs including consumable inventories, cash management, alarms and notifications.
Responsible Player Behaviour
Adopt an intelligent ecosystem that encourages player engagement and offers a fun and responsible gaming experience.
Exciting Games
Thousands of games and entertainment content are available in our catalogue. It comes in various categories curated for immersive gameplay.
Range of Devices
A dedicated range of devices such as retail POS, self-service terminals, handheld devices, small POS machines, etc.
Back Office Management
Manage all the vital information such as games, players, staff members, loyalty programs, sensitive information, devices, etc.
Player Account Management
Operators can store consumer information such as timings, registration details, KYC, demographics, etc. This information can be used for actionable insights and spotting hidden opportunities.
Multilingual Support
Bidding goodbye to language barriers, you can extend your reach to customers in their preferred language and boost your business.
Data Analytics
Gain better operational efficiencies, make more effective business decisions and understand consumer behaviour.