Complete End-to-End Scratch Ecosystem for Lottery Operators
Instant & Scratch Lottery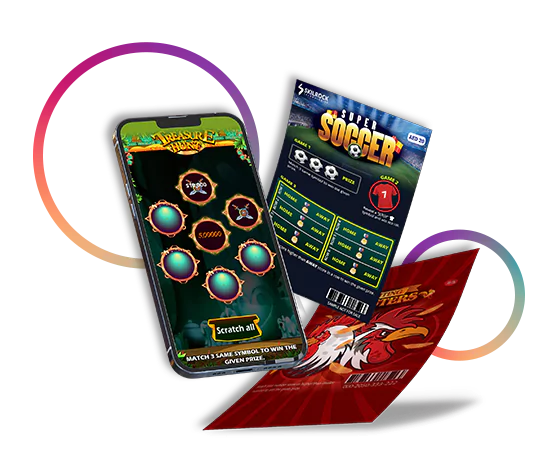 The Infiniti platform comes with a unified, next-gen scratch system with cutting-edge features such as customised inventory control, analytics-driven reporting, enhanced security, etc. Operators can choose from physical and electronic scratch options (or both) - with reach across all modern devices. Most importantly, it supports a complete life cycle including pre-production, production (print) to post-production (manage). Hence, we invite you to explore our scratch lottery solutions built for long-term success.
KEY FEATURES
Fully Customizable
Seamless customization facilities enable operators to offer the best scratch options. It helps in engaging players in new and exciting ways.
Mobile Responsive
The responsive design ensures maximum usage and reach. It is of critical importance as smartphone usage only continues to rise around the world.
Ticket Design
It covers all important design aspects such as text, logo, layout, etc. This helps in attracting, converting and supporting ticket buyers.
Ticket Data Generation
A sophisticated technology system for ticket data generation helps operators efficiently run their businesses.
Sales & Activation
A robust backend manages sales and activation of both physical and digital scratch options. This is developed keeping in mind the needs of operators.
Claim & Prize Distribution
Players can claim the prizes in a convenient way. Operators can efficiently manage the winning processes and avoid errors like over-redemption, mistaken winners, etc.
Inventory Management
It simplifies your operations and manages all stages of the inventory lifecycle. You can have the necessary control over important information and functions.
Risk Management Modules
A highly secure system with the latest functionalities to keep your operations running in a secure manner.