common questions and answers
Frequently Asked Questions
on Skilrock
Welcome to the Frequently Asked Questions (FAQs) page, where you'll find answers to commonly asked questions related to Skilrock Technologies.
We are an end-to-end technology solutions provider in the lottery & gaming industry.
Infiniti is an omnichannel, omnigaming platform that serves all the viable channels - retail, digital, etc.
Skilrock Technologies is promoted by Sugal & Damani Group - which is a US $2.4 billion conglomerate.
We work with lottery operators, gaming development companies, hardware suppliers, technology companies, etc.
To download the brochure, please click on the link:
Skilrock offers a wide variety of games across channels. Some of of our popular games are Bingo, Keno, Raffle, Slots among others.
We maintain the highest levels of security at all points - regardless of the channel, solution, scale and location.
The Infiniti platform works on both retail and digital channels (physical, websites, Android applications, iOS applications, self-service, etc). It aligns with your operation models and unique requirements.
We participate in several major events around the world. Please stay tuned to know the latest updates. Alternatively, leave us a message and we will get back to you.
Yes, absolutely! We welcome enquiries from prospective customers, partners, technology providers, thought leaders, etc.
You are requested to check out the information on this link:
Please fill out the form on the link:
Yes, we have a huge library of games exclusively for operators.
We offer a variety of cutting-edge solutions such as retail, digital, cashless, scratch, sports, turnkey, etc.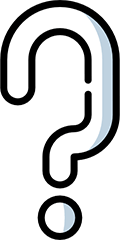 Do not
see the
questions
Don't see the question or answer that you are looking for? Please contact us, and we'll get back to you right away.
Contact Us