Unlocking the advantage with
Digital Lottery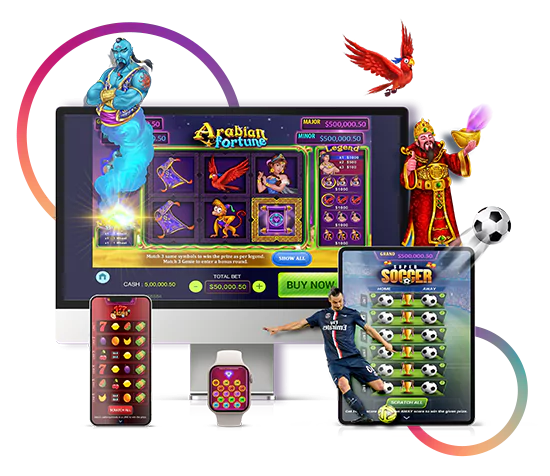 We provide a online lottery platform that helps operators to digitalize their lottery & gaming operations. It connects players to online offerings through a seamless and limitless platform. With high customization features, it is ideal for operators looking to make a digital shift. It is more critical in an age where mobile users are steadily increasing and businesses can no longer afford to miss such an opportunity.
KEY FEATURES
RNG Module
Ensuring outstanding random number quality and a reliable operation for digital channels. It is developed for smooth & swift operations.
Quick Entry
Convenient & seamless process to open up digital channels on both web and mobile platforms. You can also improve business results and market reach within a short period of time.
Marketing Module
Leverage inbuilt features for improving brand recognition & awareness and attract new customers to your business.
Data Analytics
You can track the metrics, study performance statistics, understand demographics & usage patterns, collect feedback, forecast, trends, growth drivers, and challenges, and much more.
Exciting Games
Choose from a huge catalogue of fun and entertaining games for a compelling digital presence. These games are playable on multiple platforms such as the web, iOS and Android.
Player Account Management
View customers information and their activities which will help you customize your operations and make the required changes.
CMS
The content management system allows modification, addition or removal of content as per the changing requirements of players.
Loyalty & Bonus Modules
A powerful and customizable loyalty management system to run a range of reward programs for players.
Risk Management
Operators get efficient tools to assess risk and get viable solutions to ensure sustainable growth in the market.
Wallet
Convenient & secure payment options to improve the user experience throughout all digital channels.
Multilingual Support
Players get the facility to choose a language as per their comfort level. This helps in gaining more customers and reach.
Content Integration
Our solutions can integrate any game from 3rd party providers to ensure you never run out of new games to excite your players.