Heading to the
future

of contactless & cashless gaming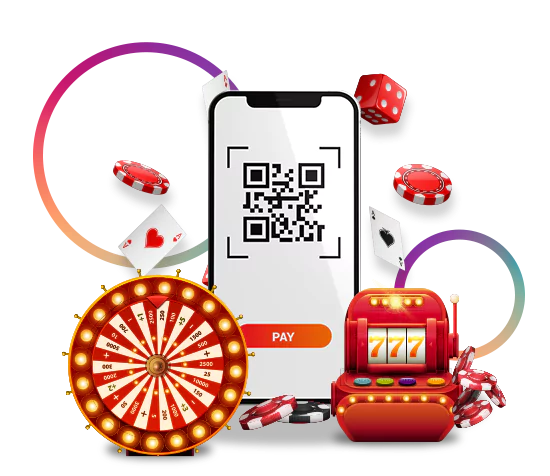 It is critical to move with the times by providing a smooth cashless & contactless gaming experience in casinos. We have a complete range of safe, secure and convenient casino solutions that help you achieve higher operational efficiencies, improve hygiene and reduce the stress of handling cash. Players also get convenient payment options, feel safe & hygienic and don't worry about carrying cards or cash.
Young buyers lead the charge in adopting cashless features. In fact, operators can attract such demographics with the help of cutting-edge technology and enhance their bottom line.
KEY FEATURES
No Cash, No Card, and No Chip
Give your players maximum convenience and a smooth & secure experience. They'll have more fun and spend more time playing games.
Integrate With Any Slot, Any System
There's no need to upgrade or replace your existing system. It's easy to implement, operate and customize as per your requirements.
Smooth & Seamless Experience
Provide frictionless experiences to your valuable players and make them come back for more. This will have a great impact on your revenues.
Digital Transfer of Winnings
This is a convenience that makes transferring winnings easier, quicker and secure. This helps operators and players alike.
Futuristic
This is the logical next step for operators due to shifts in changes in players' preferences, business models and technologies.
Reduces Cash Management Costs
It reduces costs, errors and risk, while supporting responsible gaming. It also aligns with the vision of a digital transformation.
Data Analytics
Collect actionable data & insights in real-time and make smarter business decisions. You also gain visibility into player's activity.
Health Safety
Increased reliance on technology enables added safety in your outlet. This is highly important as industry recovers from the pandemic.